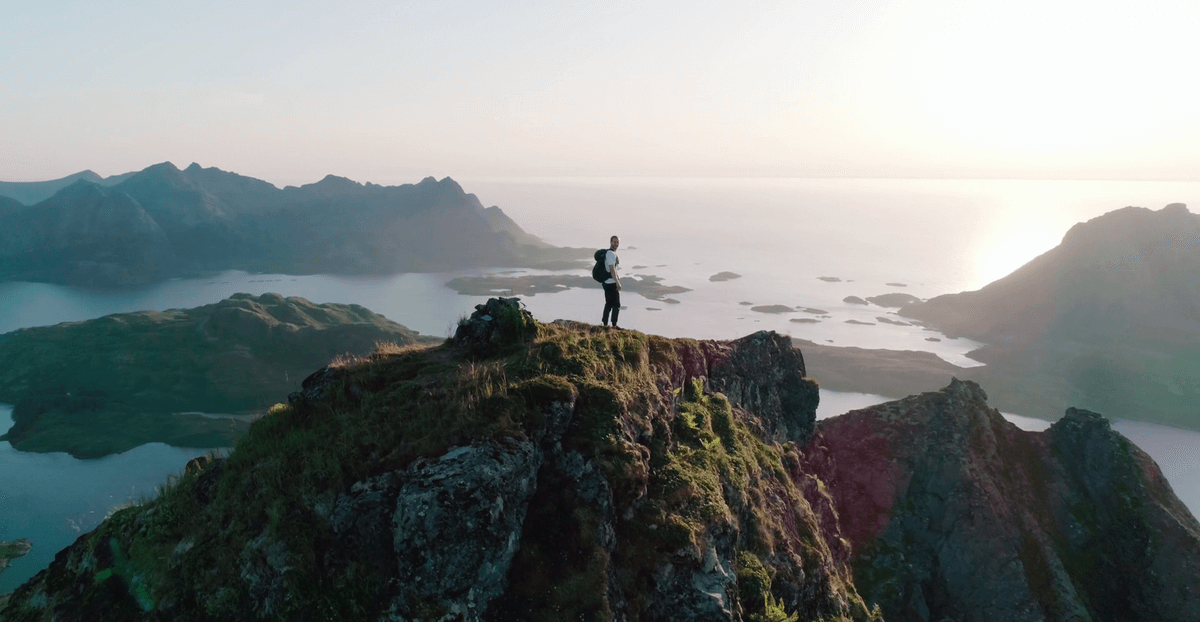 The Astrocast Commitment to the UN's and ESA's Sustainable Development Goals
On this Earth Day, we want to highlight our achievements on the road to fulfilling these goals. This is our scorecard showing where we are on the sustainability path. Our goal is to drive toward all 17 key Sustainable Development Goals. These goals are well in line with our company mission to connect the world with the most advanced and sustainable IoT solution, making IoT global and benefiting all.
Tracking with the outlined UN SDG goals below, here is where we are so far.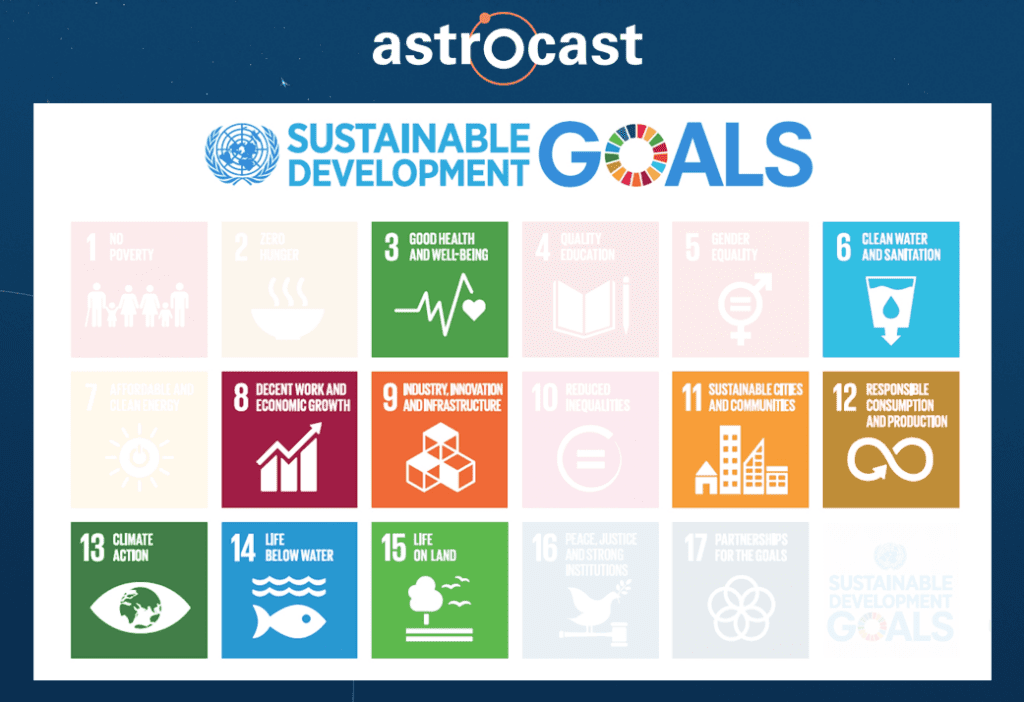 Goal 3: Good Health and Well-Being
One of our most important metrics is the health and well-being of our teams. With our new facilities and labs we have put employee health at their center.
Goal 6: Clean Water and Sanitation
Today we are helping companies like Swiss Fresh Water bring water filtration to remote regions of the world.
Goal 8: Decent Work and Economic Growth
At Astrocast we take pride in the diversity of our team and the programs we have instituted to allow our teams to grow professionally as they work. We also foster a culture of diversity and inclusion as we are eager to see more women in technology and science.
Goal 9: Industry Innovation and Infrastructure
You can't get more innovative than our advanced SatIoT service that enables companies to take their own IoT strategies further, using our Swiss state-of-the-art nanosatellites, portals, and terminals.
Goal 11: Sustainable Cities and Communities
It is important to have a backup. During traumatic weather, our service can cut through the storm to back up cities and communities who rely on world-wide access.
Goal 12: Responsible Consumption and Production
Goal 14: Life Below Water
When an animal surfaces they delight us with a whole new level of insight. Astrocast allows companies to measure their adventures and understand how each turtle, whale, or fish is impacted by the world above water. And improve wildlife quality under water by providing our solutions to companies like Wildlife Computers.
Food is life and with Astrocast, farmers can grow that food in a more natural and sustainable matter, by tracking the small changes that enable us to field the world and feed the Earth.
These are just a few of Astrocast's efforts toward enabling global sustainability. We will keep you posted as we hit more sustainability milestones throughout the year. Make sure to sign up to our newsletter to not miss them!