Why invest in Astrocast?
Astrocast is developing a global nanosatellite constellation and low-power modules to ubiquitously connect efficiently and at ultra-low-cost, millions of IoT devices in remote, rural and maritime areas.
The demand for IoT is exploding all over the world, but current satellite solutions do not properly address IoT needs over 85% of the world's surface which is not covered by traditional cellular technologies. Potential for IoT in these low-density areas is very significant with 30 million connections expected by 2025.
Currently we serve our customers globally with 18 nanosatellites. Thanks to industrial partnerships with Airbus, CEA/LETI, the European Space Agency (ESA) and Tier 1 satellite operator Thuraya, Astrocast is able to provide an infrastructure that is optimized for IoT like no other in terms of both cost, availability, form factor and power consumption.

60+ qualified employees

65M CHF funding

100 satelites in orbit by 2024

1st Swiss satellite operator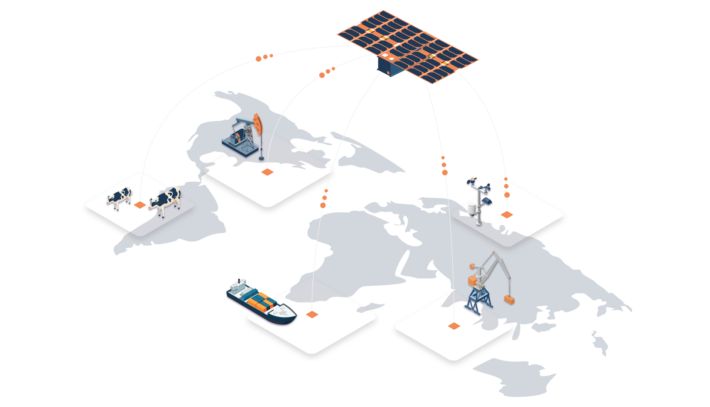 Taking IoT further
With a clear technological agenda and go-to-market strategy, Astrocast is uniquely positioned to deliver the first dedicated IoT nanosatellite constellation and take a significant market share.
Join us in taking IoT further!
I want to invest
Company information
Market cap. shown in NOK / Share capital shown in CHF
View Astrocast live market page on Euronext
Company disclosures
Financial calendar
Company reports & presentations
Already an Astrocast investor?
Don't miss a company update and follow our financial progress
Get investor updates
Investor Webinar, Finsavisen 22 September 2021
Space has no limit
New Space has opened possibilities of connecting the world like never before. Following Astrocast's successful listing on the Euronext Growth market in Oslo on August 25th, 2021, Astrocast organised together with Finsavisen an investor webinar on September 22 titled "Space has no limit". Listen to Fabien Jordan, Astrocast CEO, Odd Roger Enoksen, Andøya Space CEO, Jan Eyvin Wang, Wilhelmsen group director, and Kjell Karlsen, Astrocast CFO, to discover the endless possibilities that space has to offer.