Astronode S
Compact surface mount module for highly integrated, battery powered IoT systems
BIDIRECTIONAL
The Astronode S sends your messages, gets them acknowledged and receives your commands anytime, anywhere.
COST-EFFICIENT
The Astronode S total cost of ownership is up to 3 times lower than traditional satellite IoT alternatives.
LOW-ENERGY
The Astronode S protocol is optimized for low energy operation, with the lowest peak power available.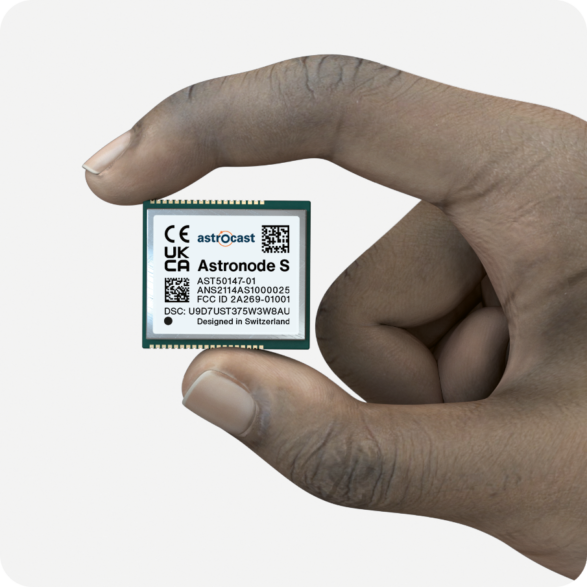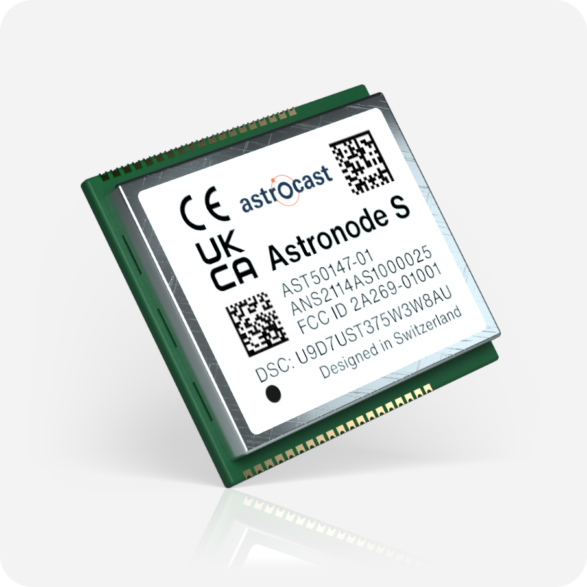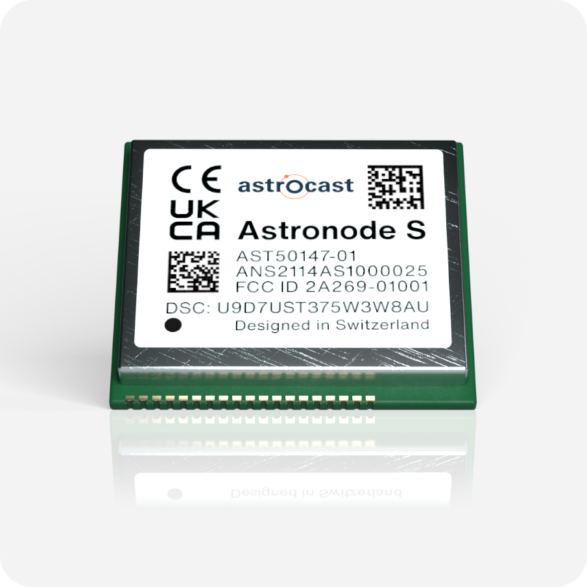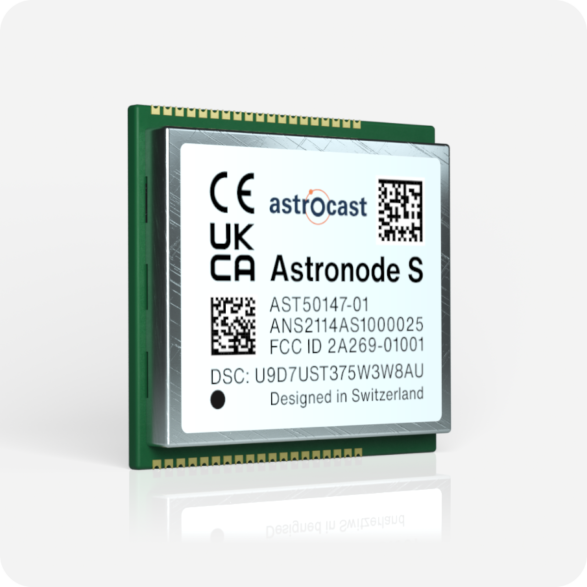 A bidirectional satellite communication module with a serial interface and a compact, surface mount form factor
Astronode S
$49
discount on volume applies
Power supply: +3.3 VDC
Peak power consumption (RF Tx): <0.35 W
Deep sleep current: <500 nA
Serial interface: 3.3 V UART
Antenna connection via solder pin
Encryption: Two-level 256-bit AES with unique device key
Dimensions: 35 mm x 31 mm x 4.1 mm
Footprint: Castellated pads
Certified: CE & FCC
FAQ
Is the Astronode S certified?
Yes, the Astronode S is compliant with CE, FCC, RoHS and REACH.
What kind of battery can I use to power an Astronode S?
The Astronode S needs a power supply of 3.3 V with peak currents of about 80 mA. A wide range of available battery technologies and form factors can be used in combination with a carefully designed power supply circuit.
Where can I find all technical information and documentation about the Astronode S?