Astronode S
Compact surface mount module for highly integrated, battery powered IoT systems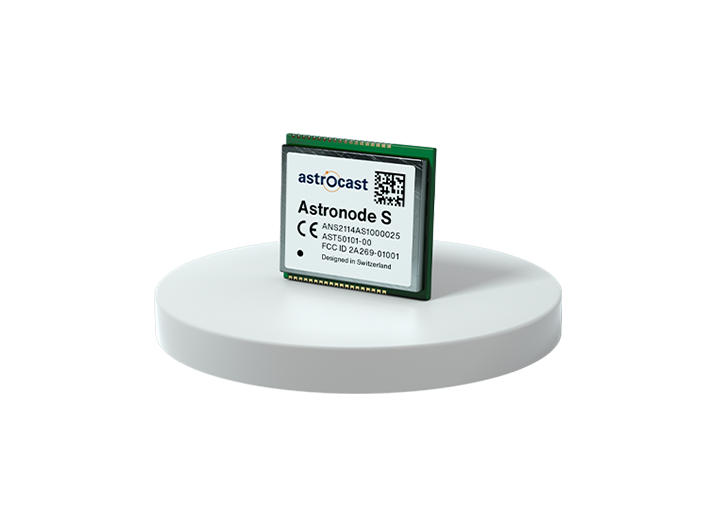 BIDIRECTIONAL
The Astronode S sends your messages, gets them acknowledged and receives your commands anytime, anywhere.
COST-EFFICIENT
The Astronode S total cost of ownership is up to 3 times lower than traditional satellite IoT alternatives.
LOW-ENERGY
The Astronode S protocol is optimized for low energy operation, with the lowest peak power available.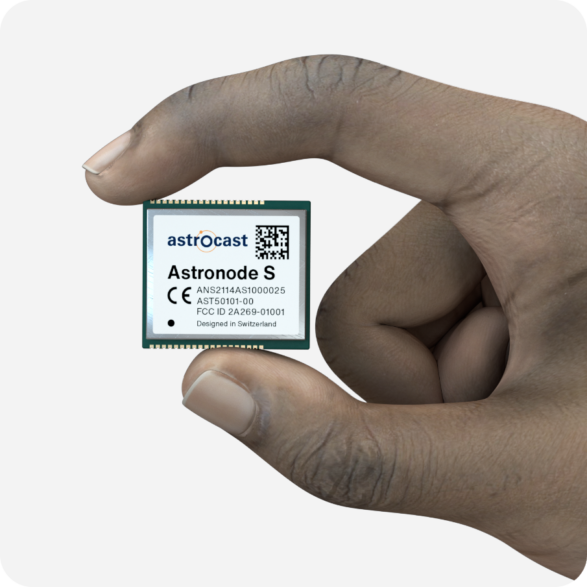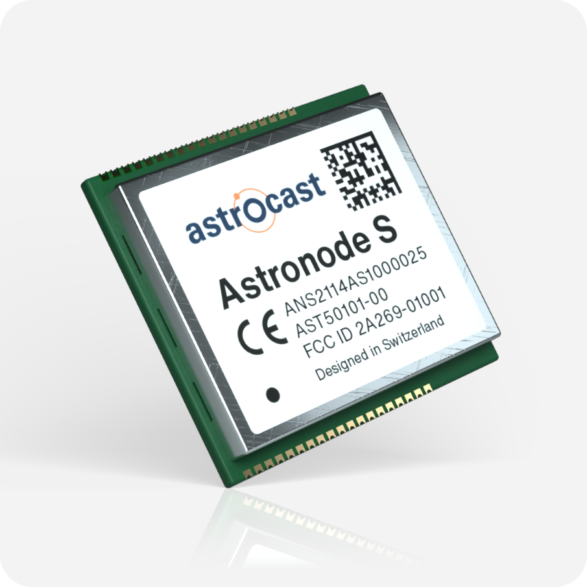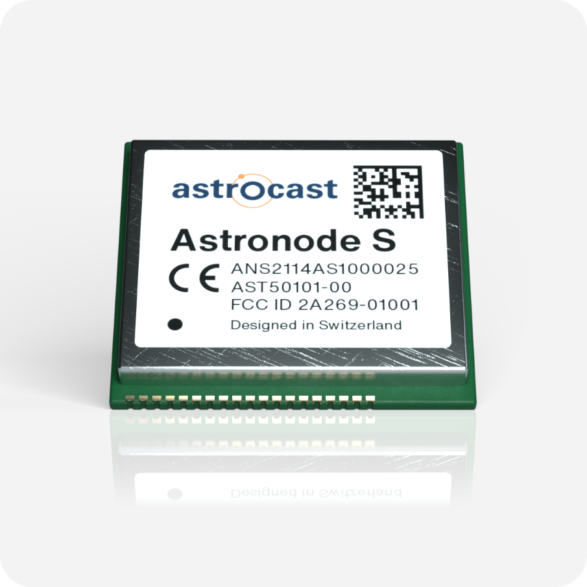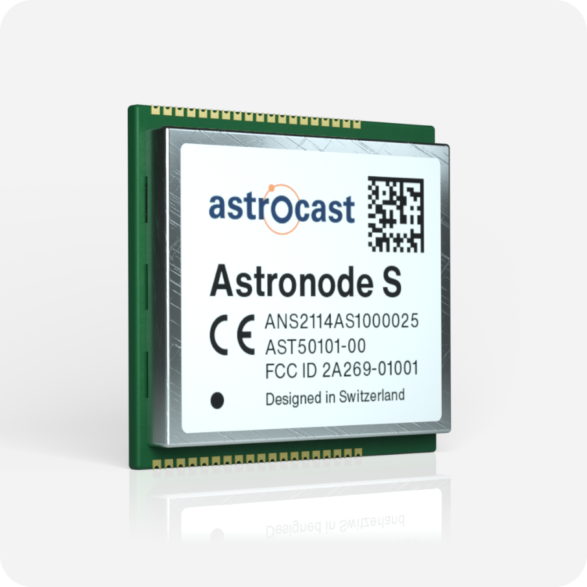 A bidirectional satellite communication module with a serial interface and a compact, surface mount form factor
Astronode S
$49
discount on volume applies
Power supply: +3.3 VDC
Peak power consumption (RF Tx): <0.35 W
Deep sleep current: <500 nA
Serial interface: 3.3 V UART
Antenna connection via solder pin
Encryption: Two-level 256-bit AES with unique device key
Dimensions: 35 mm x 31 mm x 4.1 mm
Footprint: Castellated pads
Certified: CE & FCC
LIMITED-TIME OFFER
Sign today and get 1kB/month for $1, for life
More info
Discover our data plans
No activation fee, no hidden fee.
Automated billing system applies the most cost-effective plan for your devices.
FAQ
How much data can I send per day with the Astronode S?
With the current constellation we can assure up to 5 messages of 160 bytes per day. Depending on your use case and location, it may be more. Please contact us to understand the potential for your specific application.
What kind of battery can I use to power an Astronode S?
The Astronode S needs a power supply of 3.3 V with peak currents of about 80 mA. A wide range of available battery technologies and form factors can be used in combination with a carefully designed power supply circuit.
Where can I find all technical information and documentation about the Astronode S?