Astronode S+
A certified industrial satellite communication device, ready to install and connect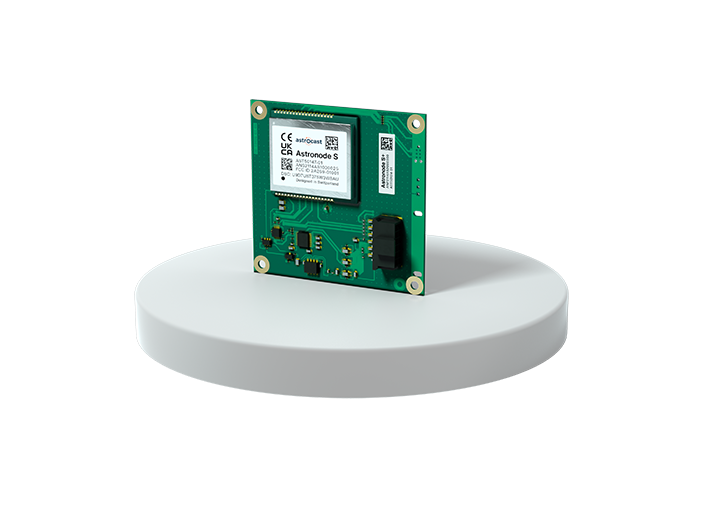 BIDIRECTIONAL
The Astronode S+ sends your messages, gets them acknowledged and receives your control commands.
COST-EFFICIENT
Ready to connect. No resources required in electronic and RF design, enabling short time to market.
SMALL FORM FACTOR
The integration of the Astronode S+ and the L-Band patch antenna means compact size and robust data connection.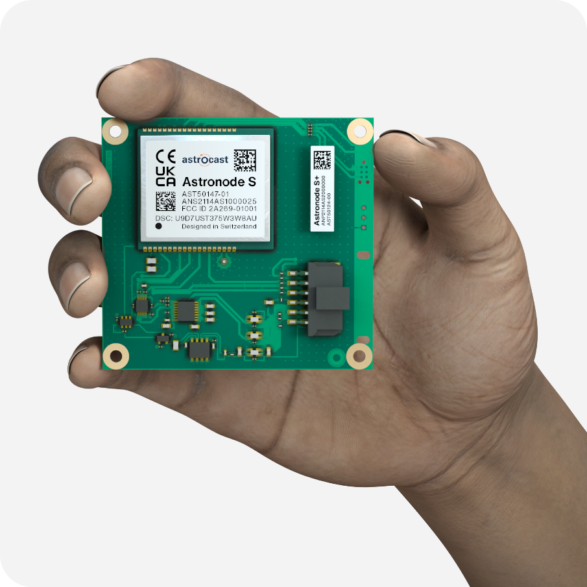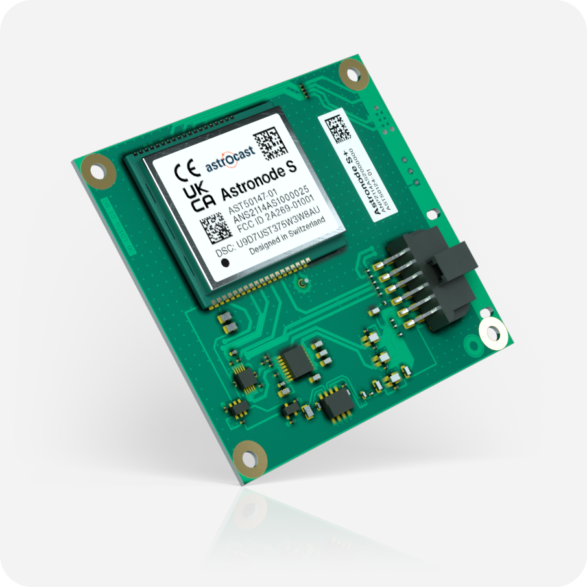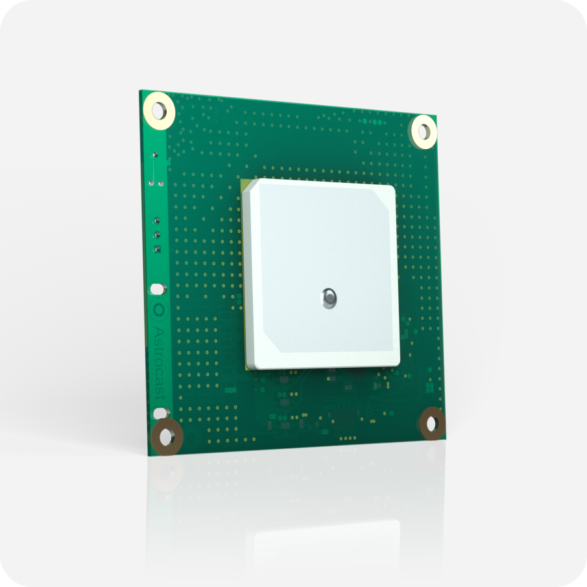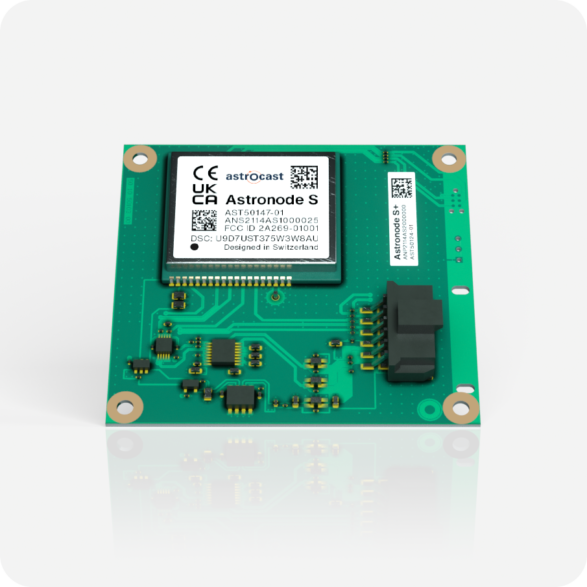 Bringing your system as close to satellite connectivity as a cable connection
Astronode S+
$79
discount on volume applies
Power supply options: +3.3 VDC and +5 V
Peak power consumption (RF Tx): <0.35 W
Deep sleep current: <500 nA
Interface options

3.3 V UART and Astronode S digital pins
5 V RS232

Connector: Molex Nano-Fit
Integrated Astronode Patch Antenna (L-Band)
Dimensions: 70 mm x 65 mm x 14.15 mm
Certified: CE & FCC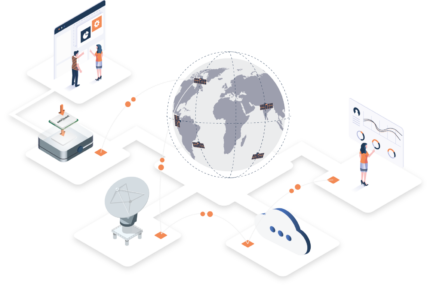 FAQ
Do you provide a cable for connecting the Astronode S+?
We provide a basic cable assembly in order to enable your R&D a quick integration of the Astronode S+ into your system. Astrocast will be happy to help find a cable assembly solution for your specific needs, please contact us.
I would like to build the Astronode S+ into my existing system, what do I need to consider?
When mounting the Astronode S+ in an existing system enclosure, it needs free view to the sky, with its antenna pointing up. Avoid metallic enclosures and parts nearby.
What kind of hardware do I need to drive the Astronode S+?
Any kind of programmable PC or embedded controller with a digital interface at 3.3 V or a RS232 interface at 5.0 V will work perfectly together with the Astronode S+. Check our Git repo to see an example asset code with STM32.
Where can I find all technical information and documentation about the Astronode S+?