Many of you have seen on social media that we are in the middle of moving to a new office. What many don't know is that a huge part of this move is the building of 4 new labs, where practical work can be achieved such as hardware development, system assembly, system testing, debugging, etc. These labs are critical to Astrocast's success and its ability to deliver for our customers in the future.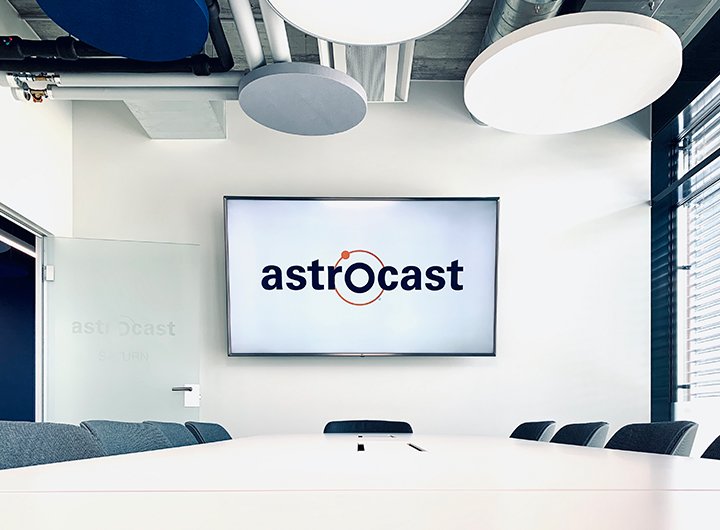 "The end-user of Astrocast satellites is Astrocast itself. Developing and operating our own constellation and terminals makes us more agile and reactive compared to our competitors. We know exactly what is required for the development and manufacturing of our products and how to adapt our facilities in consequence."

– explained our CEO Fabien Jordan.
The "old fashioned" space approach demonstrated the capability of designing highly reliable systems for long term missions or interplanetary explorations, often at a huge cost. With cheaper access to space thanks to new launch providers, new opportunities have emerged and as a consequence, the way satellites are developed and built today is very different from those times. With Newspace, new applications often require shorter and cheaper missions, made possible by the use of COTS (Commercial Off The Shelf) components.
Astrocast has a unique expertise in developing satellites, terminals and software to collect and share data. Mastering the whole end-to-end process enables us to offer a high quality, seamless and secured service to our customers. In our new office, we are building 4 different labs:
M2M Lab (Machine to Machine)
Will mainly be dedicated to RF testing of our service :
Communication between the terminal and the satellite
Communication between the satellite and the ground
Intersatellite communication
This lab will be equipped with a suite of RF instruments as well as a small anechoic chamber.
Will be dedicated to software development. Software engineers will have access to full satellite systems. The satellite for software development isn't integrated into a mechanical structure but it lays down flat on the table to offer access to each of the subsystems. The FlatSat consists of interconnected PCBs which allow the engineers to work on software development, testing and debugging of the full system.
Will be dedicated to electronic and mechanical prototyping, tooling developments, jigs, etc. A place where people can be creative and try new things.
The clean lab is more a production area where integration, satellite assembly, and testing activities are carried out. For example, it allows to recreate the Space environment thanks to its Thermal Vacuum Chamber This lab is dedicated to the manufacturing of the satellites. The access and the cleanliness of this lab are more strictly controlled than other labs due to the sensitivity of the activities ongoing there (TVC).
These new labs will give us the space necessary to test new systems in more detail without the need of relying on external labs, and increase the manufacturing capability of our satellites as we move toward delivering up to 30 satellites per year.
Our goal is to master the entire system, which is extremely complex. Having all of the knowledge internally is key to offering and maintaining the best IoT telecommunication service possible. The Labs will allow us to bring constant improvements to our service and stay at the forefront of the technology. Short development cycles, agility, and creativity are key to achieving this.
"At Astrocast, we always apply the most efficient solutions and want customers to understand that "Swiss-made" doesn't mean expensive, it means reliable, leading-edge and innovative tech."

– Fabien said.
Upcoming Events
IAC 2021 25-29 October, 2021 | Dubai
The International Astronautical Congress (IAC) is the world's premier space event. Astrocast will be part of the Swiss Space Office representation, find us at booth H6-606.
IAC 2021
25-29 October, 2021
Dubai
The International Astronautical Congress (IAC) is the world's premier space event. Astrocast will be part of the Swiss Space Office representation, find us at booth H6-606.