Astropreneur Program
A fully customizable integration solution to unlock the power of your IoT assets.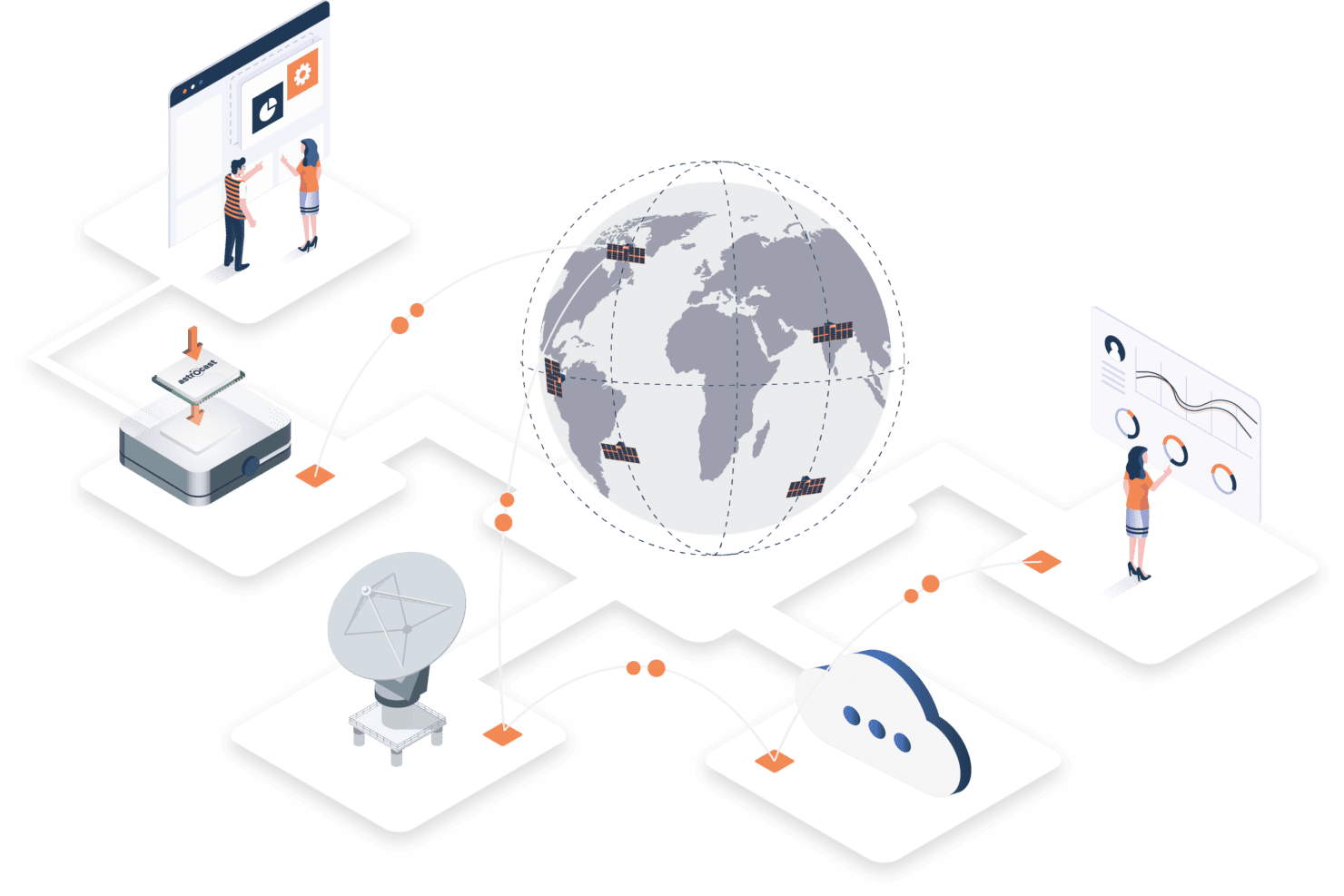 What sets Astrocast apart?
The Astrocast Nanosatellite IoT Network is one of the most advanced in the market and can be adapted 100% to your needs. It enables you to track, measure, manage, communicate, and control your IoT assets from anywhere in the world.
What does the Astropreneur Program include?
Astronode Devkit
The Astronode DevKit has the Astronode S architecture at its core, enabling you to quickly and securely connect your assets to the Astrocast Nanosatellite Network. With the Astronode DevKit, you can easily connect and test in less than 24 hrs.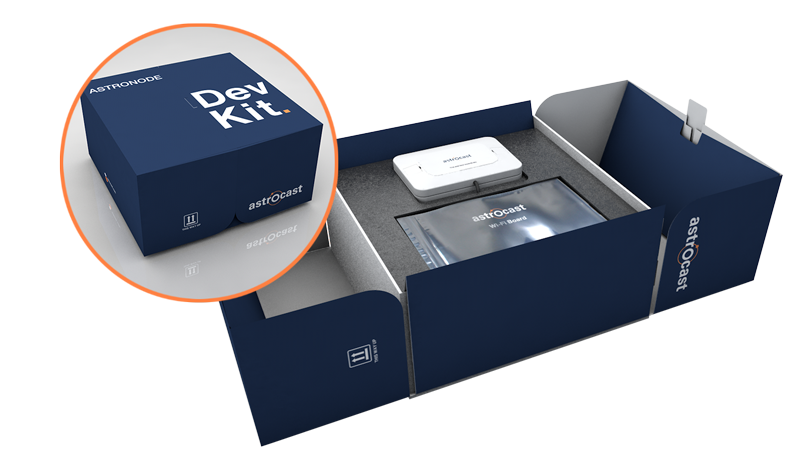 Astronode S, a solder-down, bidirectional, low-power module
The Astronode S has the lowest peak power consumption available in the market and operates in the L-Band frequency range allowing for the use of miniaturized antennas that reliably work in all weather conditions.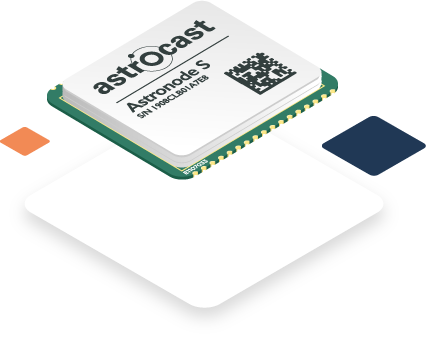 Assigned technical and engineering support
Develop the applications and protocols required to communicate with your assets. You can benefit from technical support and our in-house experts to collaborate with your team and design, build, innovate and fully customize your satellite IoT solution.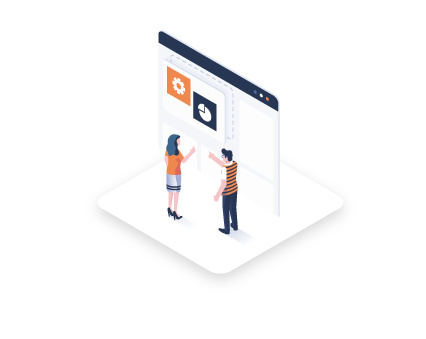 Fully secured, end-to-end, encrypted monitoring of your assets
An Azure compliant API Customer Web Portal. Easy integration with data access to near real- time usage monitoring, proactive support, and monthly reporting.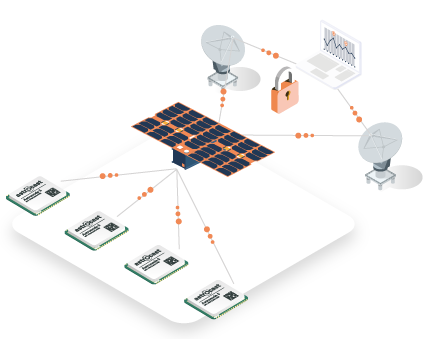 The humans behind the mission
60 members from 18 nationalities working towards a single mission
Building and operating the most advanced and sustainable satellite IoT network.
Learn more