Corry spent the last 7 years at Globalstar
We are very pleased to welcome Corry Brennan as Head of Global Sales. Corry spent the last 7 years at Globalstar as M2M and IoT Sales Manager for EMEA. In this role, he was responsible for the Sales and Business Development of Globalstar's suite of Simplex Devices and Chipsets, providing tracking and monitoring solutions across the ag-tech, transport, marine and remote asset management sectors.
"I am delighted to be joining Astrocast at this very exciting stage of development. Using the latest nanosatellite technology, we are deploying a constellation that is offering customers across multiple IoT verticals and applications low-cost bidirectional satellite connectivity, addressing multiple issues and challenges. I am looking forward to being part of this story and working with this amazing team."

– Corry Brennan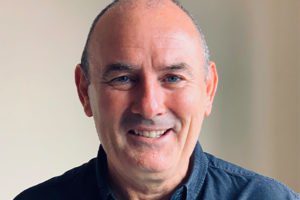 "Introducing revolutionary direct-to-satellite IoT services to the market requires key knowledge, experience and intuition. As a new player of the industry, we are really excited to welcome Corry in the team and to be able to benefit from his unique expertise and network."

– Fabien Jordan
Earlier in his career Corry held senior sales roles at major enterprises including Eircom, where from 2000 to 2010, he successfully held several key operational and managerial roles including Head of Order and Fault Management, moving on to become Head of Key Account Management and later Head of Marketing. Corry holds a BA and MBA from Trinity College Dublin, where he was a Brendan McDonald Scholar.