Connected Vehicles use case
What happens to your vehicles when there is no internet connection? Astrocast helps you monitor your assets and send them updates, even where there is no connectivity. Astrocast fills in the gaps so you can manage your fleet.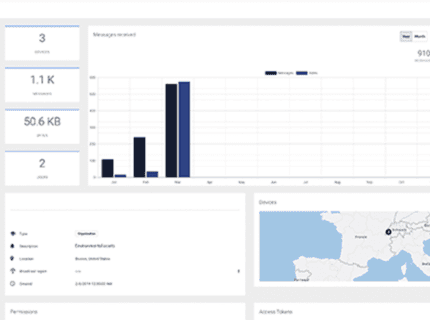 Bidirectional connectivity
Astrocast's network works in all locations allowing you to get vehicle position and status information from any location. Bidirectional connectivity enables you to communicate back to your customers.
Contact us
Bidirectional
The Astronode S is a bidirectional module enabling you to get data from your asset and communicate back to it.
Low-cost
The Astronode S has a total cost of ownership up to 3 times less than traditional satellite IoT alternatives.
Low-power
The Astronode S has a peak power consumption of less than 0.35W, making it the lowest available in the market.
L-Band
L-Band enables the use of miniaturized antennas and operations in all weather conditions.
The Astrocast Nanosatellite IoT Network
Swiss Made ​State-of-the-art IoT Network
The Astrocast Nanosatellite Network brings together sustainability and state-of-the-art. Our expected 100 nanosatellite network will span the globe allowing for low latency transmission.
They trust us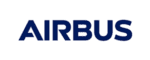 "Airbus selected Astrocast as a strategic partner to co-develop and deploy a unique data protocol optimized for global satellite IoT communications and we are very excited about the results of this collaboration"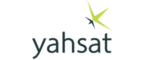 Yahsat entered into a major cooperation agreement with Astrocast, an IoT satellite operator in 2019. This projects the company's potential leadership and early mover advantage in IoT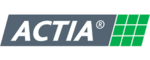 "Our onboard telematics equipment is designed to support some of the toughest work in the most remote areas of the world. Agriculture, construction, and transportation companies are among the many companies relying on us to keep vehicles connected."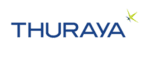 "Thuraya is proud of being one of Astrocast's main strategic partners, along with ESA and Airbus. We are committed to continuing to work closely with Astrocast to support this highly secure and reliable satellite IoT communication network."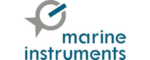 "We have developed a close relationship with Astrocast, having been deeply involved in their pilot program. Astrocast's low-cost, low-power terminal, with its competitive data plan pricing is very attractive for the maritime industry."
The humans behind the mission
71 members from 27 nationalities working towards a single mission
Building and operating the most advanced and sustainable Satellite IoT Network.
Learn more
Upcoming Events
IoT Tech Expo Global
06-07 September, 2021
London
The world-leading IoT conference & event series will arrive at the Business Design Centre on 6-7 September and virtually on 13-15 September 2021 to host its 5th annual Global event. The event will cover 2 days of top-quality content and innovative thought leadership discussions encompassing the IoT ecosystem.
IoT Tech Expo North America
29-30 September, 2021
Virtual conference
IoT Tech Expo North America is a 2-day virtual conference consisting of top-level content and thought leadership discussions looking at the IoT ecosystem.
Abu Dhabi Agriculture and Food Safety Week
22-25 November, 2021
Abu Dhabi
GFIA is the largest agriculture event in the Middle East and is now taking place as part of the UAE Government-supported Abu Dhabi Agriculture and Food Security Week.